Minecraft 1.16 & Updates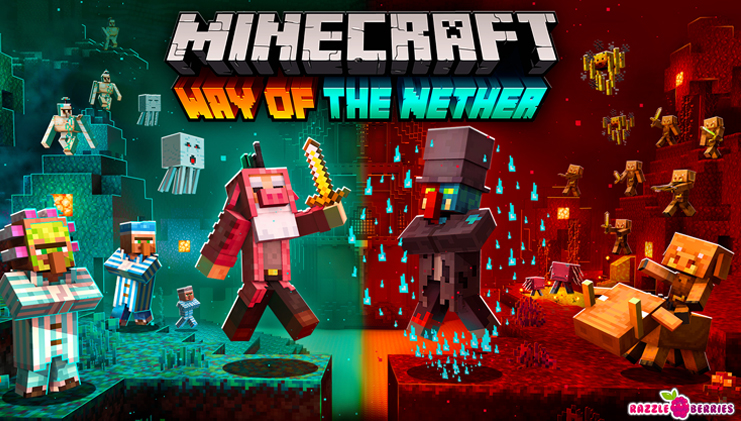 Yesterday 23.06.2020 was Minecraft: Bedrock 1.16 released. "The Nether Update brings the heat to an already fiery dimension with new biomes, mobs, and blocks. Discover Netherite, a powerful new material that makes diamond look like cobblestone." Next two weeks are not only about MCBE update. We are preparing a lot more new features to make your game experience even better. Since today we are working on updating our servers tu fully support MCBE 1.16. If all will work as excepted we will be ready to provide 1.16 support in this #weekly-updates.
Will Survival have new Nether?
At this point our main goal is to allow 1.16 players to play the game. Than we can concentrate more on new features. Unfortunaly we are not able to support newly added blocks. But we plan to improve nether generation. This would probably include small templates with tresures and more ores in Nether.
What will be in this #weekly-update?
As every week we try to come with new update. Every time we trie to come with something cool. This time our main new feature will be Player Quests. Every player will get his own unique daily quest. After evey completed quest you can get reward. We will probably also edit shop prices. Depends on our time we will create player trade system which will allow players to sell items on their own. You will be able to set own price, own count and more.

Store launch:
More of you, players were asking if we have online store where you can buy ranks and coins. YES! We are opening our store soon. Store will not include only ranks and coins, we are preparing unique limited only in-game capes and skins. Do not forget to check it after release. I think you will love this upcoming features.

Prepare for our awesome updates & enjoy game,
CubeMC Team
[Edit]

We have successfully updated our game to MCBE 1.16 version with support of MCBE 1.14 too.
---
Posted on June 24, 2020 by alemiz003
You must be logged in to leave a comment.