Forum
Truble`s Survival Guide | ENG edition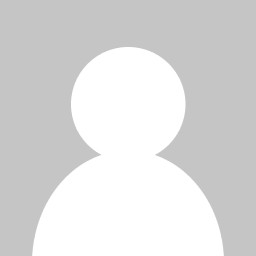 ---
Discussions: 2
Posts: 2
Likes: 0
July 25, 2020 at 6:51 PM
Greetings to all players who read this my guide. It is created for all new and at the same time permanent players who are interested in learning something new. I will try to explain everything in as much detail as possible and as clearly as possible, so let's get to it.
---
/home > How to do it, and what is it good for?
Thanks to /sethome, you can port to your home at any time using /home.
Each player can create a home 3 times. VIP rank up to 5 times.
You can create a home using /sethome <home name>. You can then port to your home using /home <home name>.
---
/pwarp > How to do it, and what is it good for?
Using /pwarp you can create your own public player warp to which players can be ported.
Enter warp name (Ex: shop). After typing the name of your choice, choose the category for which your warp will work.
There are categories: Guild, Game, Shop, Social, Creations, Farm, Storage, Other.
Each player can create up to 5 own public player warps.
To remove your pwarp, type /pwarp remove <name>.
---
Protect your territory by using the /land command
Knowing how to create your own land is one of the most basic things.
Land can protect your house, items and anything you have in.
Creating your own land is really easy, and almost everyone can do it.
There are 5 simple steps to creating a land.
/land wand command will give you wooden axe, which is needed to create a land.

To create land, you have to choose 2 positions.* The first from the front at the low level and the second from the back at the high level.*

Lets protect that cute mill. At the first, select first position (As shown in the second picture).
As the first position, click on the lowest block, which is located on the first edge of the house (shown as a front side white block in the picture). After clicking on this block, you should see "Succesfuly selected first position" (As shown in second picture) in the chat.
Now, after creating the first position, we have to create the second position aswell. (As shown in the third picture). As second position, click on the highest block, which is located in the back corner of the house. (shown as a back side red block in the picture). After clicking on this block, you should see "Succesfuly selected second position" (As shown in third picture) in the chat.

After marking the two positions, create a land using /land create <land name>
Every player can create only 2 lands.
The allowed size of one land is 85x85. For VIP rank players is 150x150.
---
How to create private chest and what is it good for?
You can easily lock your chest so that no one can take the items you have in it.
Private chest is used when you share one house with multiple players. This way you can lock the chest, which only you will have access to.
Put sign on your chest.
Type on sign [private].
Destroy the sign. (It is recommended to destroy the sign without an axe.) If you wrote everything correctly, your sign should look like this. Also empty sign may appear after you destroy the sign. After that all you have to do, is to move away from that sign.
---
What is trade shop, and how to make one?
Trade shop is a way for players to trade safely with each other.
You can also create a great store where you can sell the items you want.
You need an item frame to create a trade shop.
If the player purchases the item, you will be left with the item frame bank note that you can apply using /bank apply.
How to create trade shop:
Use /trade setup <price> to set the price at which you will sell the item.
Hold an item that you want to sell, and put it inside item frame. The quantity you hold in your hand will also be the quantity that you will sell for a given price.
How to buy items from trade shop:
Use /trade on to enable trade.
Take item from the item frame.
(PC players > Right mouse click, Mobile players > Hold the item frame until the item falls out).
---
How to earn money, and what to do with them?
You can earn money by selling items in /sell.

You can get the most money from farming and then selling farmed items to /sell > farmable.

Also, a lot of money is also offered by the resources category, from which you can also get a considerable amount of money.

Some players offer work for which they will then pay you a certain amount of money as a reward.

You can use the money in /shop, which offers a lot of useful items.

You can buy enchants from smith, which is located near the spawn.

Of course, money is the main currency on the server, for which you can use money to buy items from players

At the same time, the money can be used in mini-games, where you can buy useful kits.

You can check how many $$ you already have using /mymoney command.

To send money to another player, use /money pay <amount> <player>.
---
Smith NPC
You can buy almost all enchants from smith.
After purchasing an enchant, you will get an orb to use after typing /ench.
You can also repair tools and armor from smith using emeralds.
Emerald can be obtained from /shop > resources.
If you need to rename tools, armor, or any other item, smith will definitely be happy to rename them for free!
Smith is located near /spawn, just below /shop.
---
How to create your own clan?
Creating a clan costs 80,000 $.

After creating a clan, you get 60,000$ (75%) to the clan bank.

Each clan can have its own land in the size of 350x350, which you can set at any time same as a normal land. (as shown above) using /clan land.

You can create 10 clan homes, using /clan home create <name>

There can be 10 players in a clan.

To create a clan, use /clan create <clan name>.

Invite a player to a clan using /clan invite <player name>. They then accepts it using /clan accept <clan name>.

If you have a clan land set up, you can enable /clan land whitelist on, thanks to which only the owner and admins of the clan will have access to the clan land.